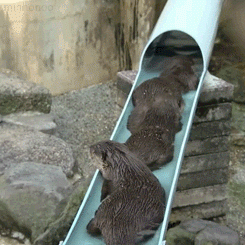 We hope you had a great summer break, or that you have at least benefited from the summer heat :)
It's time to set to work again!
RedBricks for players
We already told you a lot about what RedBricks could bring to video game developers: community management tools, game development managing tools, crowdfunding system... And you pay what you want (PWYW) for all those features, of course !
However, community creation is firstly the player's involvement in the development of video games. So we made a little "homemade" video to present our RedBricks platform to the players, and explain everything it can provide:
https://www.youtube.com/watch?v=KMQnEdBpX54
Partnership with Atlangames
Second news, our partnership with Atlangames, the cluster of video game professionals in the West! Based in Nantes, they provide advice and support, while connecting the various players in the gaming sector of the West. We are very happy to join this very active network and look forward to meeting all its members!
Alpha testing
Finally, last news: we are opening a test campaign on the alpha version of RedBricks! All aspiring alpha-testers are invited to let us know via conventional communication channels:
https://www.facebook.com/0tterways
https://www.twitter.com/OtterWays
By mail: contact@otterways.com
On Discord https://discord.gg/tZBnXgP
We can't wait to drop a horde of testers on our platform :)
The test period will begin mid-September, you are warned!
See you soon !