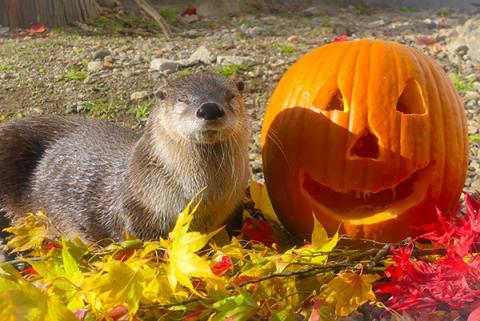 Hey,
Ready for the autumn news ?
It's been a long time!
RedBricks updates
Level up for RedBricks, our community-based creation platform for video games. Here are the major updates:
-badges / rewards system
-information on each game's thumbnail and page is more clear
-Improved navigation in each game page
-survey system for players! (https://twitter.com/OtterWays/status/1055865517226057729)
-project suggestion form! (https://twitter.com/OtterWays/status/1060169986910683136)
- ... and of course many bugs fixed!
Presence at events
We traveled a lot, spreading the word about community creation:
Kevin was in Paris for the IndieCade, and Aline crossed the Atlantic ocean to attend two big events: the MEGA (Montreal Expo Gaming Arcade) and the MGIS (Montreal International Game Summit) in Quebec.
Back from Canada, tireless-Aline went to the « Capitole du libre » (French event about free software movement) to present RedBricks and give a lecture on the different ways to create and finance a free game. The speech was recorded and you can watch it here: https://youtu.be/XfUrvKV_BYo?List=PLU8kgF3be3rSyt1WzyqelEswLdiyhm66N
New games on RedBricks
We are also very excited to see new games on RedBricks!
Space exploration, tactical war game, multi-player frenzy squirrel soccer, poetic adventure in 3D ... There is something for everyone, have a look here: https://redbricks.games/
Our game project!
One last thing, just a little teasing: OtterWays has started its first original game production! We have a new gamedesigner in the team : welcome Selene! (https://twitter.com/SeleneMony), and we are ready to bend over backwards to release a wonderful game!
Stay tuned ;)