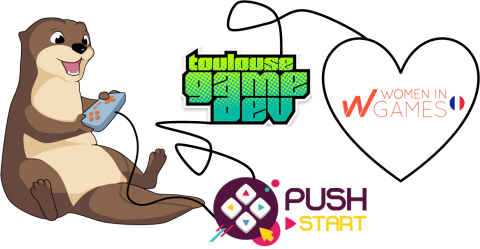 So here is some fresh news to cool you out! It's been a long time, right?
First, we have a date for the release of the open beta version of RedBricks: October 3, 2018!
This time the platform will be open to the public, we look forward to your feedback.
Note that it is always possible to pre-register during the alpha version ;)
Here -> http://redbricks.otterways.com/
For those who want a preview of what RedBricks is, here is a 90-second video that sums up our platform:
https://www.youtube.com/watch?v=7TXW5JX8Nx4
Now, let's talk about game projects!
Welcome to Sentry Games studio, with the game Cellyon, boss confrontation.
Based on boss combat in cooperation, this innovative mix of MOBA and MMORPG is currently in development and worth a look: https://www.playcellyon.com/
Find them on Twitter: https://twitter.com/sentrygamestm
Also, welcome to the BCBG studio, which is starting a game which raises existential questions on the existence: "Where did I put my Djinn?". The idea of the studio is to put the player in front of choices that others will have to assume, these which could have variable and sometimes unexpected consequences on the course of the game and the life of the NPCs.
A word about our partnerships and support in progress!
Women In Games is a professional association working for diversity in the video game industry in France. We concur with this cause and wish to show them our support!
A little tour through the South of France with two associations: Push Start, association of professionals and future video game professionals from Montpellier, and Toulouse Game Dev, the association of video game creators in Toulouse. We are proud to be partners with these two structures that participate in the development of video games in all its forms in the South!
So much for the little summer news, we'll see you soon for your return from holidays!
The OtterWays team